Live Colorfully, Shop Colorfully at our Berkeley, CA Flagship Store!

We can't wait to see you 10:00am – 5:30pm Monday – Saturday at 1345 Eighth Street in Berkeley's Gilman District.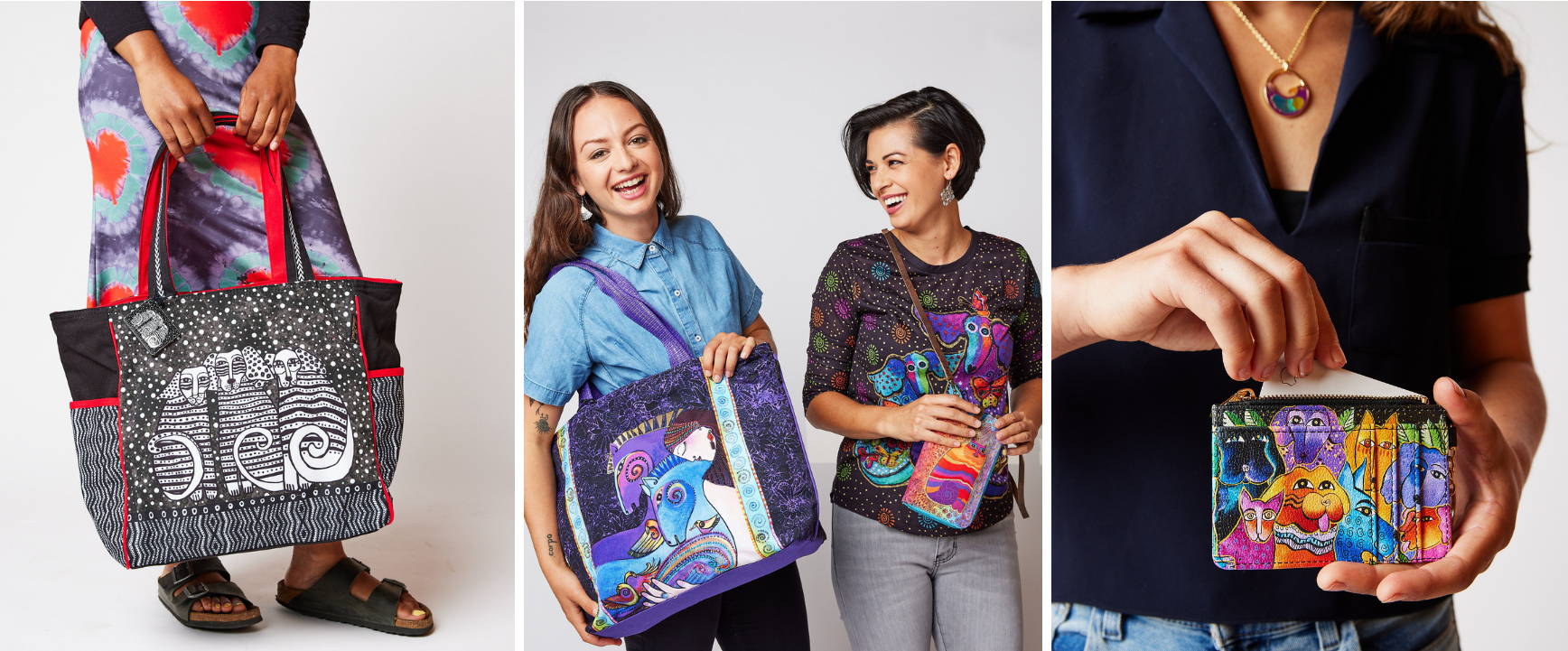 Festive First Friday on Fourth Street!
Join us December 3rd, 5pm- 8pm
Shoh Gallery of Berkeley invites you to a special showing of Laurel Burch original painting, jewelry and vintage treasures caurated by Aarin Burch- come have a glass of wine and say hello!
First Friday Reception with Aarin Burch:
Friday, Dec 3rd, 5pm- 8pm

Exhibition Show & Sale
Friday, December 3, 11am- 8pm
Saturday, December 4, 11am- 6pm
Sunday, December 5, 12- 4pm

SHOH Gallery
1778 Fourth Street (next to Peet's)
Berkeley, Ca 94710
We have brilliant gift ideas in-store for you!
'Tis the season for Laurel Burch magic. Visit us in Berkeley and you can also shop our online Gift Guide here.
rediscover rare Vintage laurel burch
We're continually adding new vintage finds dating from the 1970s for you who love Laurel's uniquely original style. Get first peek at the latest rediscovered jewelry, totes, bags, t-shirts and more retro gems displayed in our Berkeley flagship retail store! Love these? Purchase them in-store or click "Add to Cart" below.
every week, a new in-store only special for you:
Nov 22nd- Nov 28th
Buy 1 Feline Frolic Cooking Apron and get the 2nd Half off.