Laurel Burch 2021 Summer Sale & Art Event
You're invited! July 22 – 25, Thursday – Sunday from 10:00am – 5:00pm at 1345 Eighth Street, Berkeley, CA 94710
What's NEW and in store for YOU this year?

Live Colorfully, Shop Colorfully!

Laurel's art is bold, bright, and joyful – perfect for today. Come immerse yourself in her magical, mythical world created for you at our new store!
---

Daily Giveaways & Awesome Offers
We love to give! What's a summer celebration without special offers and a sweet raffle contest you can enter each day during our Summer Sale. We'll announce one winner each of the 4 days. Make sure you sign up!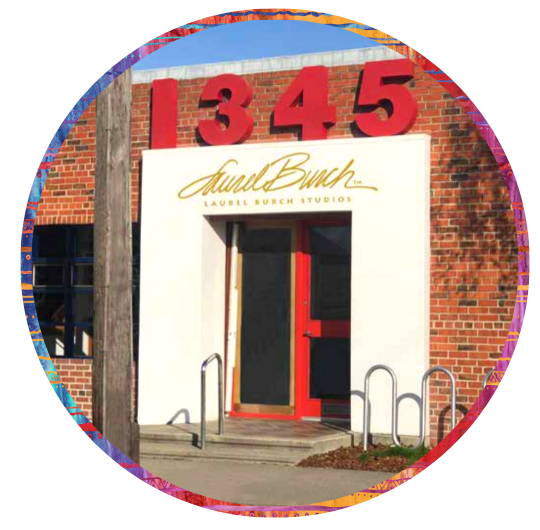 Bring Friends - You All Save 10%
How enriched life is by friends. Show your appreciation by bringing one or more friends and you all save an additional 10% on your purchases.
---

Recently Uncovered Vintage Treasures
Craving something unique? You'll love vintage Laurel Burch! Explore these rare finds before they're gone ... one-of-a-kind vintage cloisonné earrings, necklaces, bags, totes and much more dating from the 1970s.
---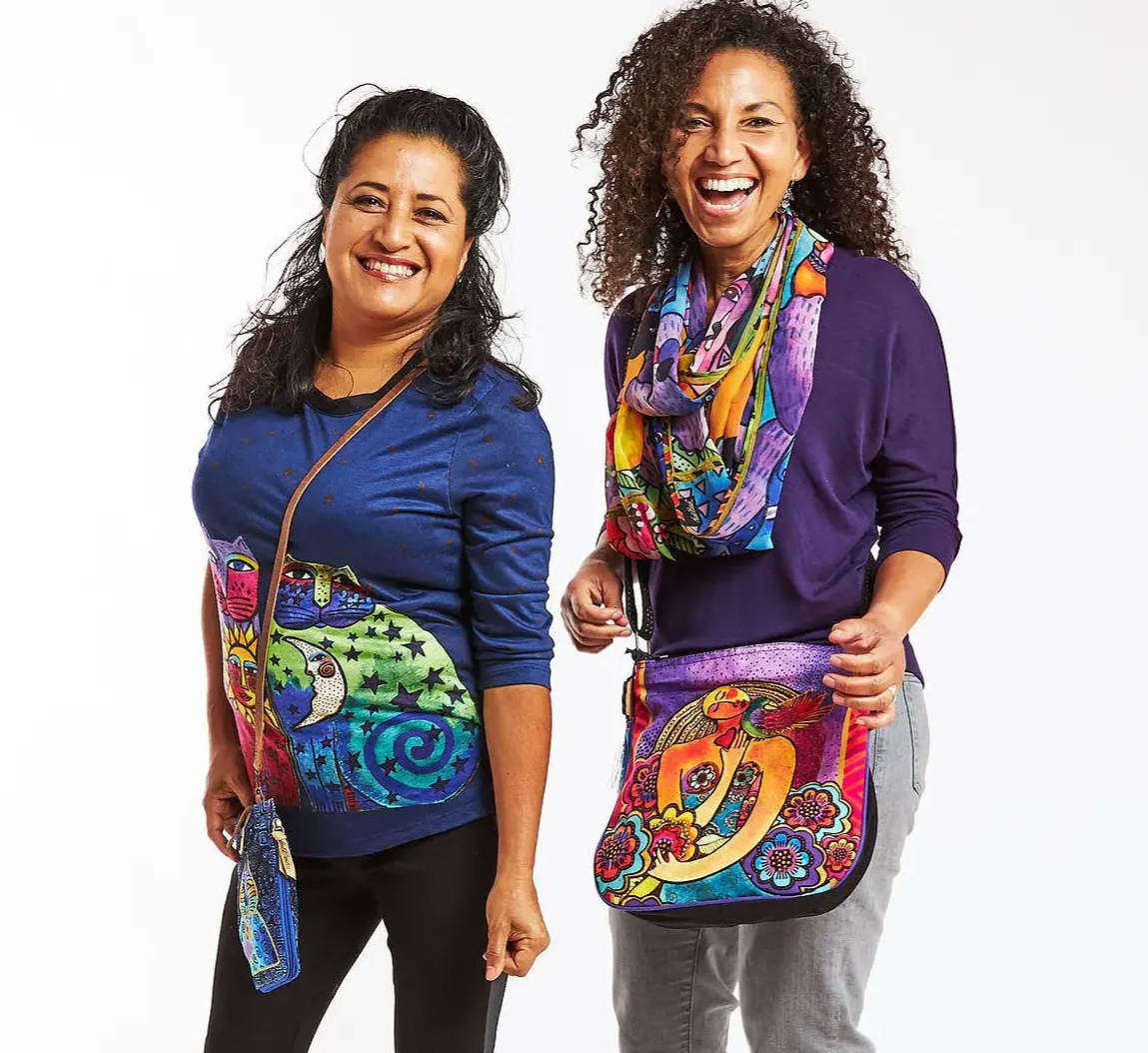 Come Bask in Laurel's Magic with Us ...
---
You' invited to a brand NEW complete in-person experience for exploring the color and splendor of Laurel's wildly whimsical designs and her rarely seen original artworks at our new Berkeley store.
Don't Miss July 22 – July 25 for Shopping, Savings, and Fun  
New Arrivals: bright, bold beauties designed to lift your spirit!
Jewelry: uniquely original earrings and necklaces  
Apparel: t-shirts, sheer vests, sleepwear, socks, hats and caps
Accessories: scarves, face masks, totes, bags and wallets
  Arts & Crafts: greeting cards, journals, fabric and Laurel's art prints
Home & Garden: mugs, coasters, cooking aprons, magnets, tableware
---
Immerse Yourself in Laurel's Life, Art & Legacy, A Pop Up Exhibit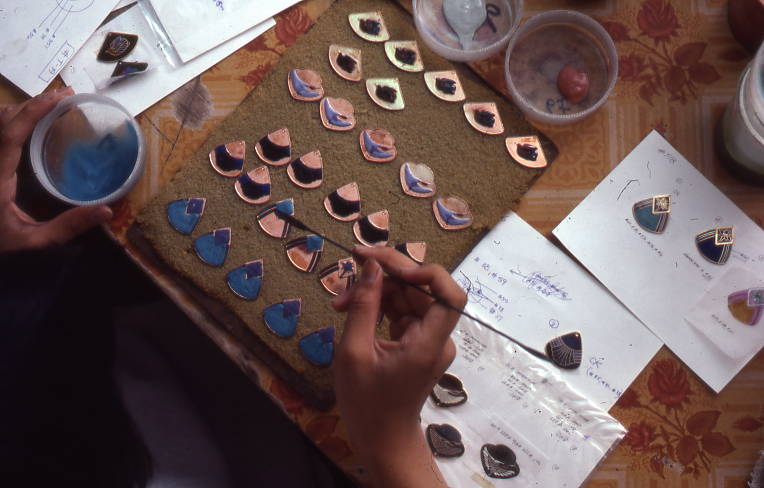 Discover the origins of Laurel's signature cloisonné
In 1971, Laurel became the first American designer to be invited to work in China, where she was introduced to artisans who specialized in cloisonné enamel. She was ecstatic to learn how to transform her paintings into colorful little handcrafted pieces of art.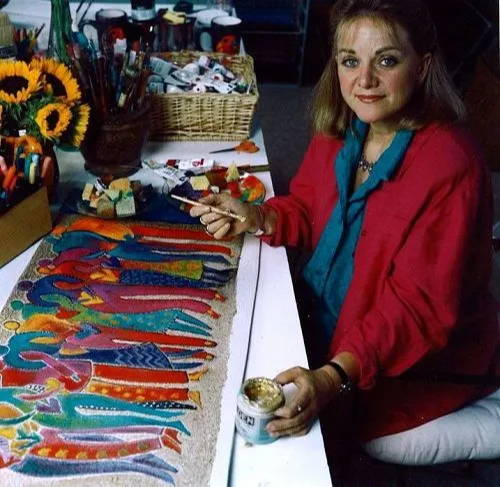 See how Laurel made the ordinary extraordinary
Let Laurel's art take you on a flight of imagination, from the world of her Fantastic Felines to her celebration of Kindred Spirits and Womankind. This very special exhibit is from Aarin's private collection of her mother's marvelous paintings. Come be inspired!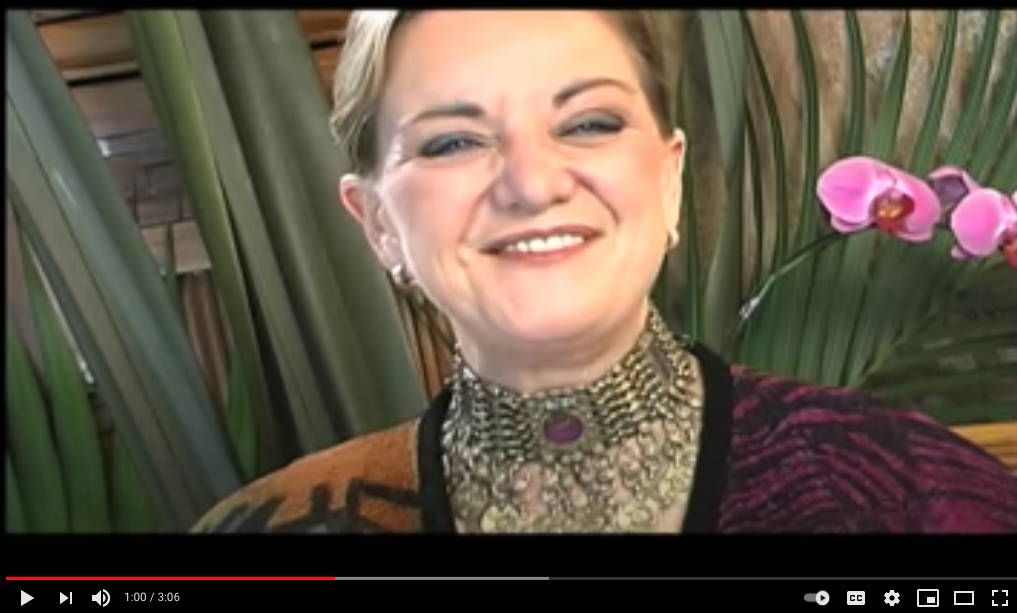 Hear Laurel 's vision in her own words on film  
By the 1990s, Laurel was internationally renowned for her distinctive paintings, jewelry, and designs. A few filmed interviews exist from this time, some of which will be screened along with excerpts from a documentary being created by Aarin's film production company.
Aarin shares Laurel stories in the video above. Pics from last year's Summer Sale below!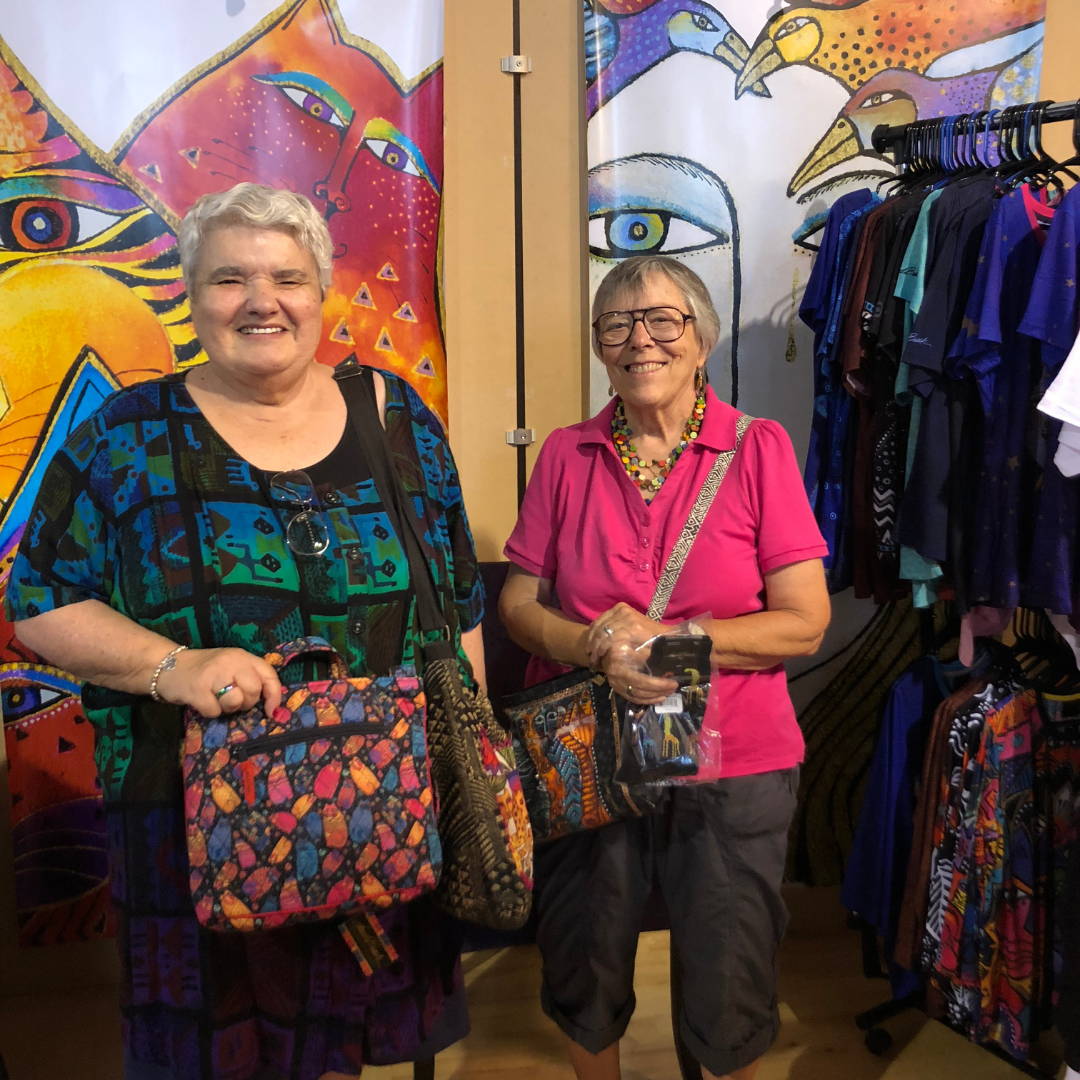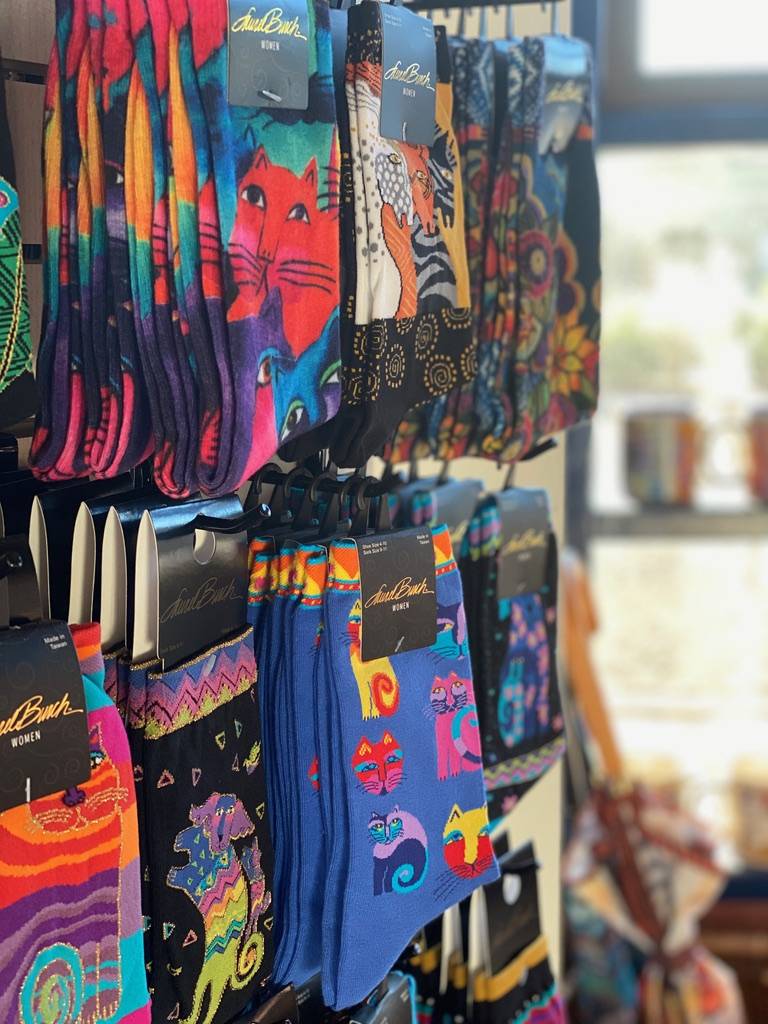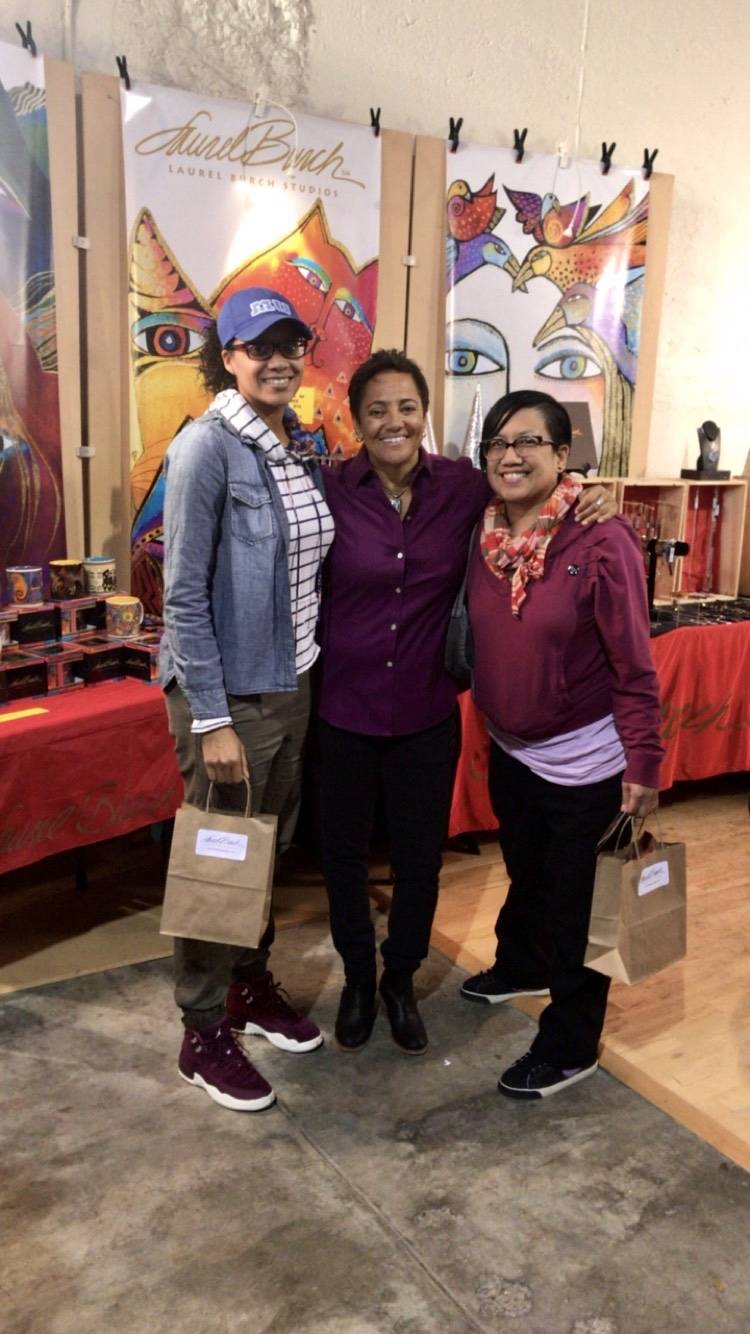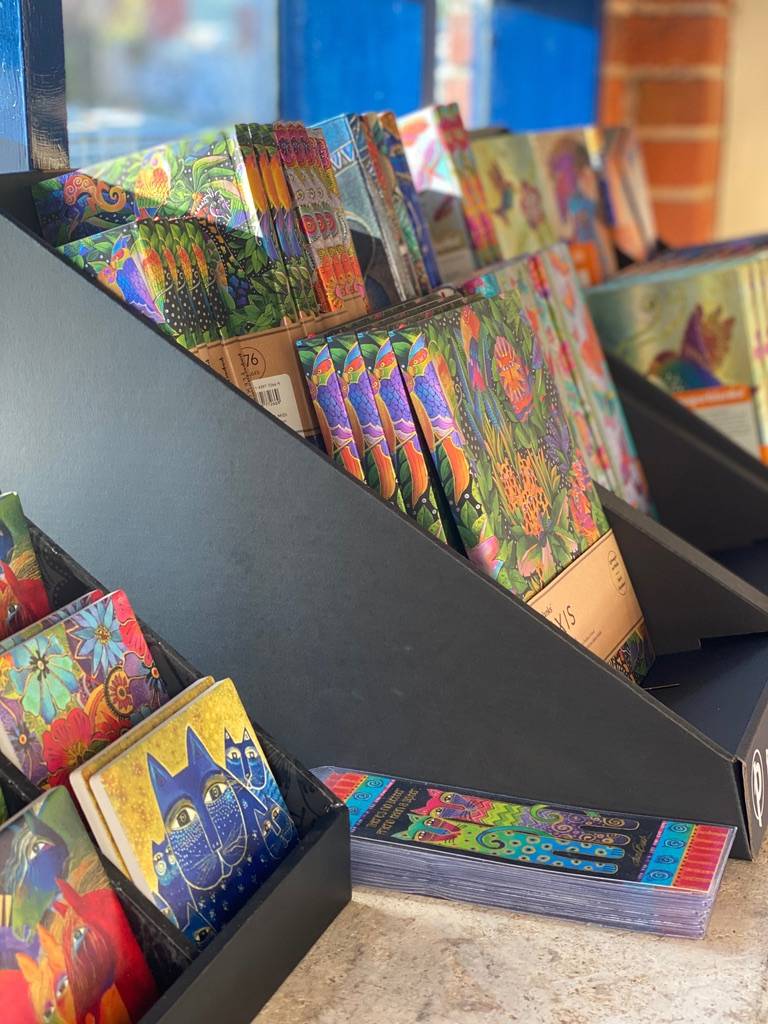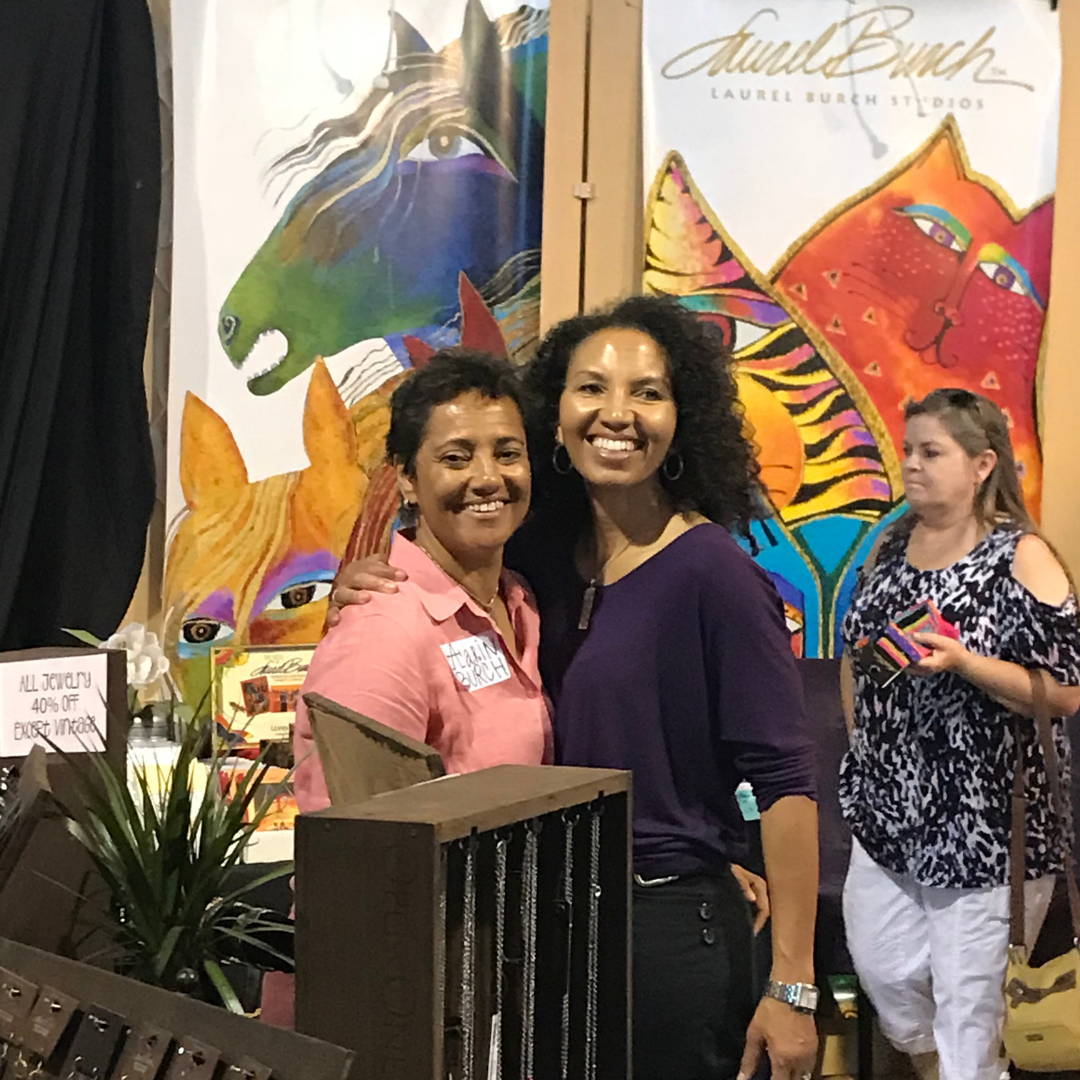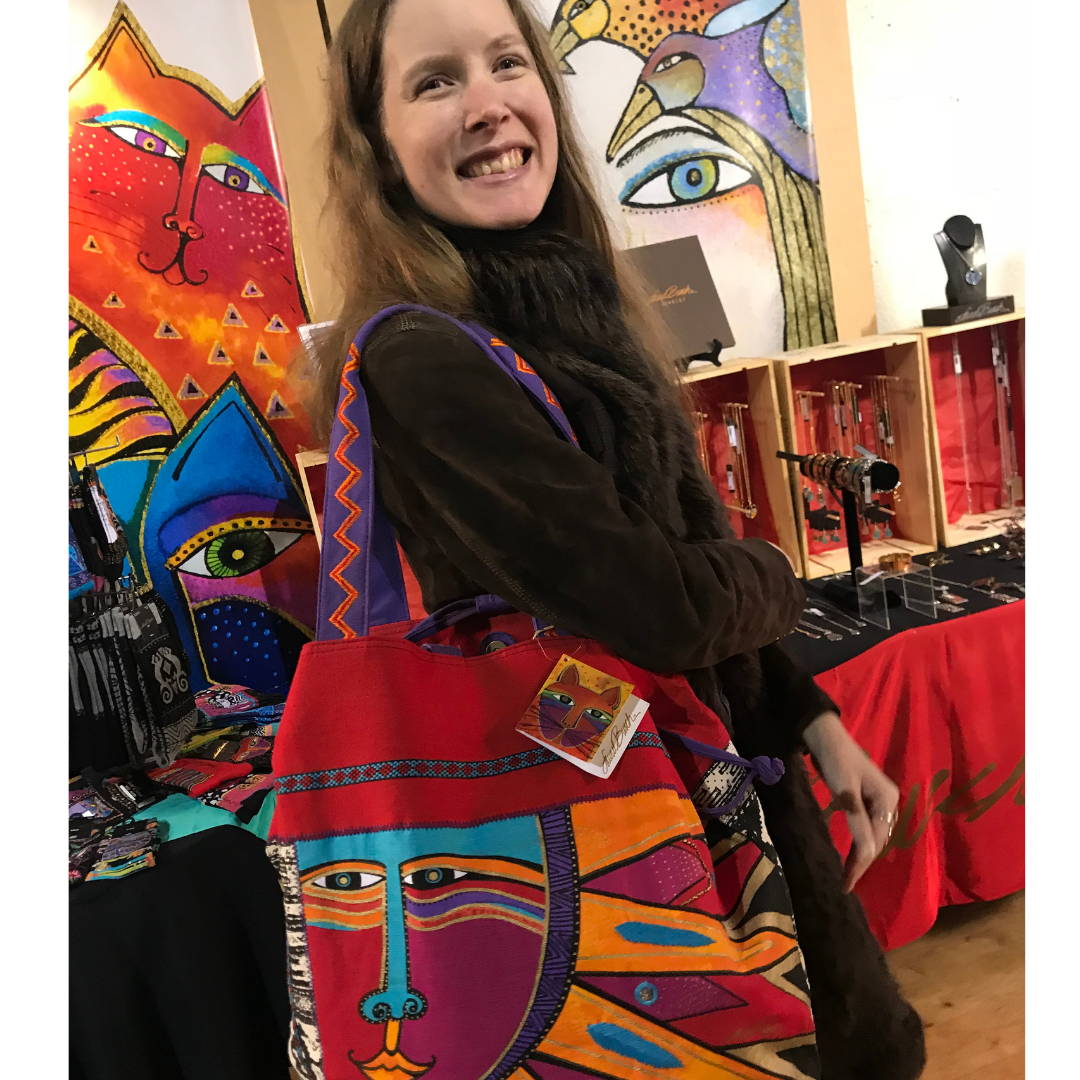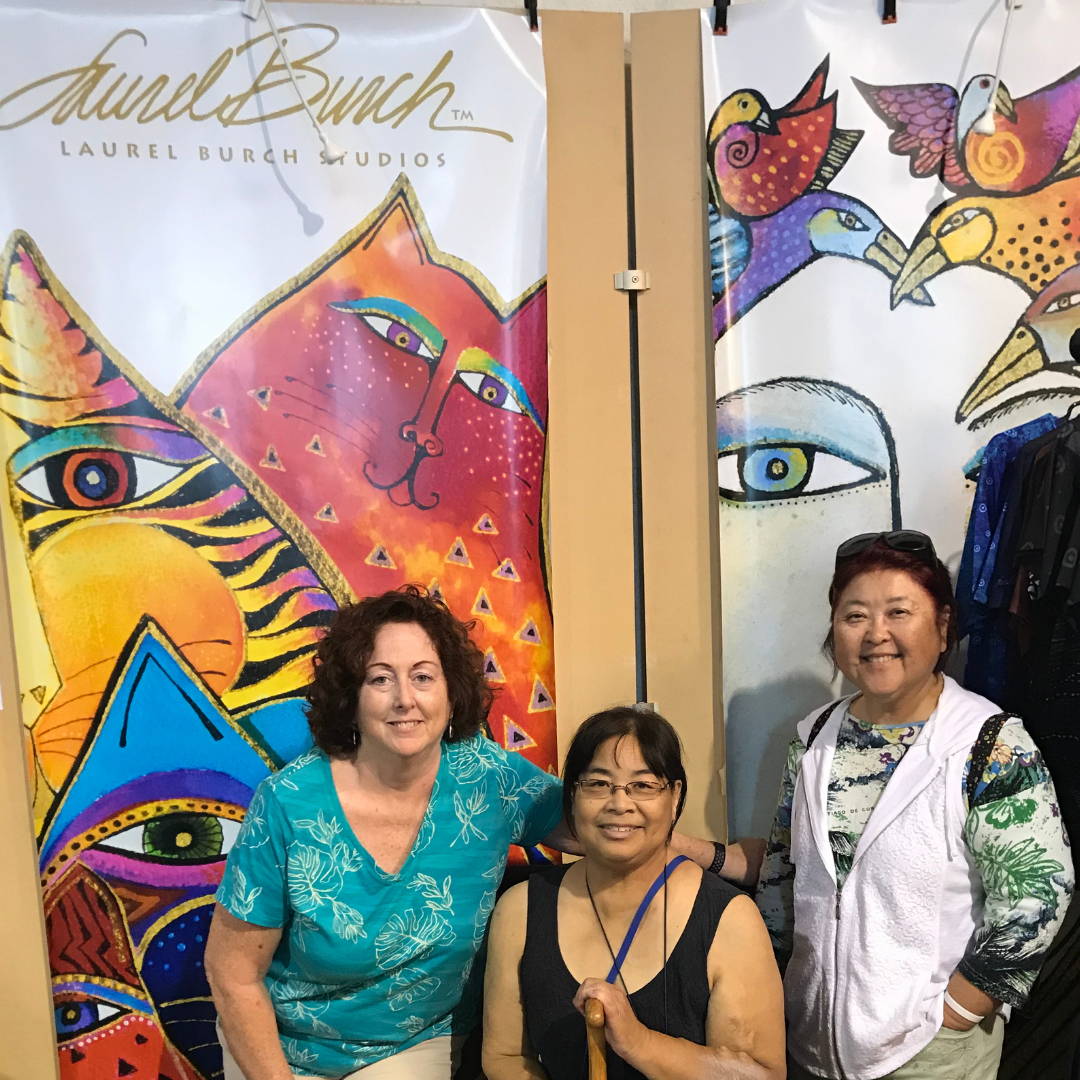 ---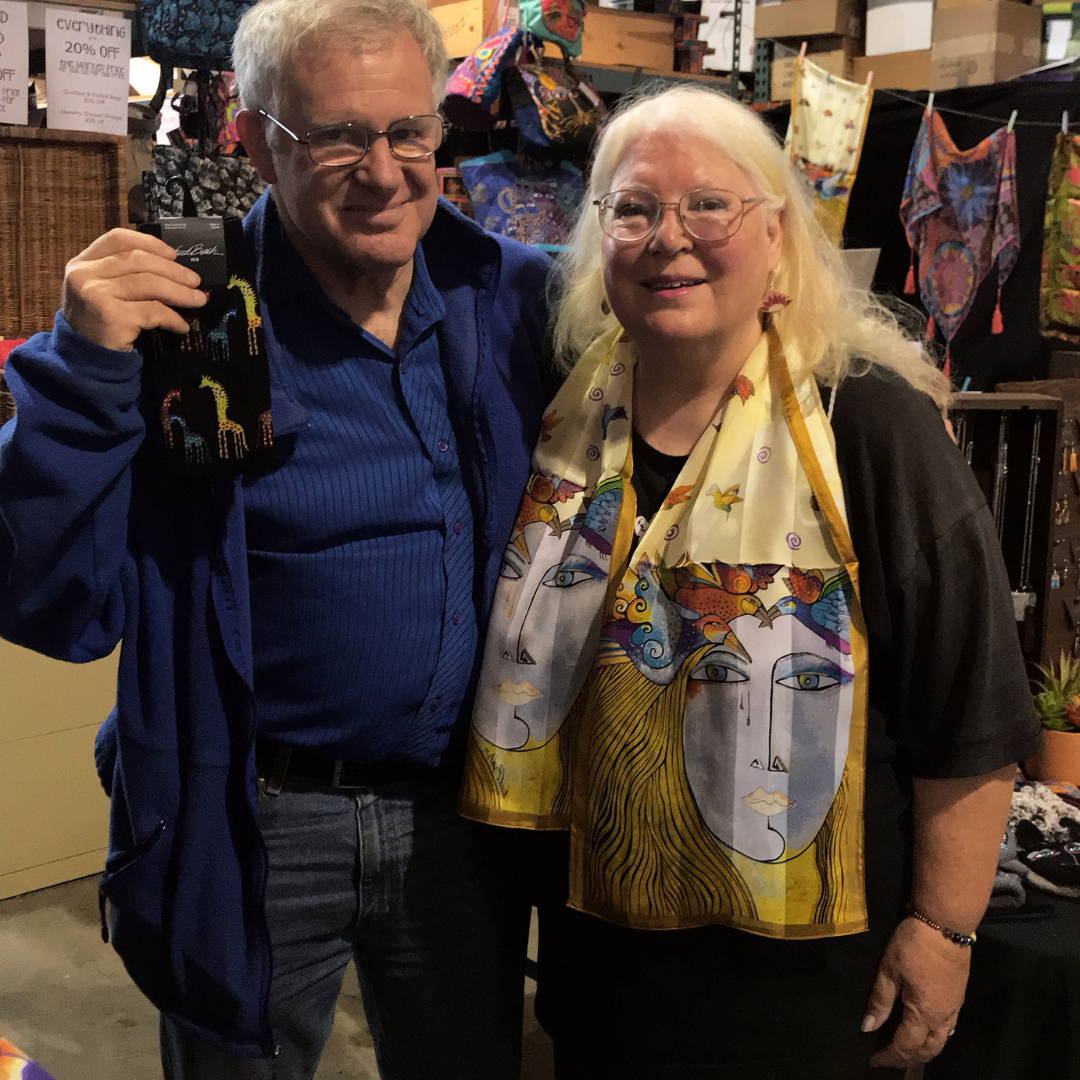 Be the first to know about new product arrivals,

and exclusive offers, and more.
Subscribe now and receive a special gift.
---